Téléchargez

DAKOTA SUITE et
TOPOLINO en MP3 !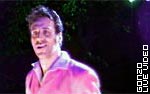 GONZALES
Live vidéo

SDEP's Electronic
I-MAGAZINE!

Ecoutez
les aventures
du Club des 5...


________________

________________

_ Record of the Week


DAKOTA SUITE
This River Only Brings Poison
MP3 sample!


_ En Janvier...



MASSIMO, SINK, THEMSELVES...
Playlists
-
Liens
...


Foehn, Isota, Aesthetics,
THROBDiSK, Def Jam, Atlantic, Island, Motown, Creation, 4AD, Blue Note, STAX...



_ STAR WARS
Episode II
_ Shrek
_ Apocalypse
Now Redux

_ Transmusicales...

_ Electroni[k] 2...
_ Benicàssim...
_ Route du Rock
...
_ Inrocks...


_ THE STROKES
_ SIGUR ROS
_ THE YEAH YEAH YEAHS
_ LIARS
_ CORNELIUS
_ MùM
_ OKGO/THE VINES

_ MOGWAI
_ DANDY WARHOLS
_ FRANK BLACK



_ Hervé / LE BIKINI
_ SDEP / MAGIC!
_ NADASURF
_ EXPLOSIONS
IN THE SKY
_ TARWATER
_ JOHN WAYNE
SHOT ME
_ HEFNER
_ WARD
_ TEX LA HOMA
_ GORILLAZ



_ BEDHEAD

_ Le codec MP3Pro


Disques, concerts...
Sr CHINARRO, DAKOTA SUITE, LEIF ELGGREN, DONKEY, ACETATE ZERO, ERKKI KURENNIEMI, RM74, CHARLES ATLAS, THE LAND OF NOD, (THE REAL) TUESDAY WELD, CONCORDE MUSIC CLUB, LIARS, LANTERNA, URSULA, APEIRON, BALAGO, THE HYLOZOISTS, FLOTATION TOY WARNING, 0°, PURE, THE FAINT, DENSE VISION SHRINE, EPY, GODSPEED YOU BLACK EMPEROR!, SIGUR ROS, ADD N TO (X), CALL ME LORETTA, DE NEUVE, RISIKO 100, STYLUS, DAVID WHITAKER, DEAD MAN RAY, THE TEMPORARY THING, JAMES YORKSTON & THE ATHLETES, FONDA 500, NADA SURF, SCHNEIDER TM, LOW, BÄSTARD, THE BLACK HEART PROCESSION, RM, THE BUSY SIGNALS, OSLØ TELESCOPIC, LUCKY PIERRE, THE WALKMEN, LùNA, VINCENT GALLO, BRIGHT EYES, TARWATER, AND YOU WILL KNOW US..., DREKKA, MIGALA, OKGO/THE VINES...