Now Playing :
---

HOQUETS

---

DAN ALFRESCO

---

RAYMONDE HOWARD

---

DOMINIQUE A

---

FRANCOIS AND THE ATLAS MOUNTAINS

---

LE LOUP

---

PLAY WITH ME

---

PLAY WITH ME #2

---

PLAY WITH ME #1

---

LE BIKINI

---

METIERS EN DANGER

---

CHRIS KORDA - I like to Watch
WARNING:
This video contains
adult material.
If you're a minor, click here.
ATTENTION:
Cette video est réservée
à un public averti.
Si vous êtes mineur, cliquez là.

Notre bien aimé Révérend Chris Korda, de l'inestimable Church Of Euthanasia nous livre en exclu son dernier pamphlet musical, 'I Like To Watch'. Une interprétation toute en finesse de l'actualité explosive des Twin Towers. C'est du 100% Chrissy à l'image de son album sur Gigolo Rcds.
http://www.churchofeuthanasia.org
---
EXPERIENCE
Hémisphère Gauche

---
LE CLUB COUTURE DE L'ESPACE ROBERT
Sous les pluies de Bombes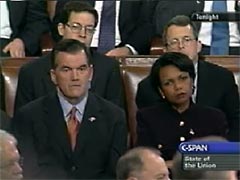 ---
JE ME LEVE, ET JE TE BOUSCULE
Director : Alexandre Senequier

---
TAMPOPO - Add boiling Water
Director : Motomichi Nakamura

TAMPOPO - Add boiling Water, un clip tout en flash-animation :
Motomichi Nakamura colle un univers heavy-weight sur le gros son de notre SUMO DE HOUSE favori, TAMPOPO.
---
Meet IMAC 2002
Le spot pub dont nous rêvions pour le nouvel IMAC,
mais qu'Apple n'a pas osé :