Loin Devant
One Mile North, Glass Wars
(Old Colony Records)

Un regard vers l'horizon ; quelques vagues éparses. Une guitare intelligente (Jon Hills), mâture, jouant des notes essentielles (et seulement des notes essentielles) est mise en avant par des claviers mélodiques et discrets (Mark Bajuk), qui peignent un tableau abstrait laissant une impression de désert aqueux. Un désert aqueux que seule la guitare ose traverser.
Apaisante, nocturne, frissonnante, la musique de One Mile North s'avère sereine et singulière, loin des vulgaires imitateurs de Mogwai, Slint, et Godspeed You Black Emperor !, groupes dont le duo s'inspire pourtant.
Jon et Mark semblent être voués pour se tourner autour, se compléter, se contraster et donner naissance à un post rock minimaliste, cérébral et émouvant. Une musique écrite à l'encre magique, qui, en s'effaçant, s'empare finalement de l'esprit de l'auditeur, laissant en lui des traces indélébiles.
"Glass Wars"… on ressort toujours amoindri d'une guerre, une guerre ici invisible mais palpable, une guerre des sens aboutissant sur l'avènement du silence, de la lenteur. "Parents arrive" évoque ces siestes estivales, interrompues par les bruits d'enfants qui jouent, qui courent, qui pleurent dans le terrain de jeu situé à quelques mètres du hamac.
Tous les morceaux ont une histoire ; libre à l'auditeur d'interpréter les paysages abstraits ici suggérés. "Escorting deep waters", est un départ de navire, une escapade épique, une rencontre avec un ailleurs invisible.
C'est l'apogée d'un post rock somptueux et méditatif, sans envolée négationniste, sans désarroi exagéré ; avec juste ce qu'il faut de tristesse, parce qu'il y en a en chacun de nous.
One Mile North détient le secret de cette musique instrumentale, un secret intransmissible, qui transcende son détenteur, capable alors de donner vie à des morceaux phénoménaux.
Trois quarts d'heure sont passés… le disque s'endort, sans bruit, avec nos simples applaudissements d'ahuris en bruit de fond. Bravo ! Hip Hip Hip !
HomeBase:
http://www.dopodomani.com/1min/flash/index.html
Le Label:
http://www.ocronline.com
---
Un best of de One Mile North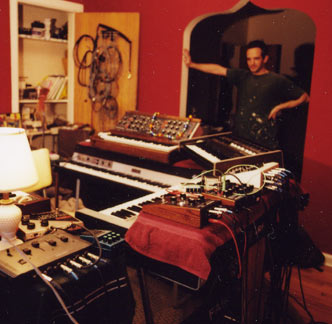 Jon Hills
10 cult albums / 10 albums culte
Idaho - "three sheets to the wind'
For Carnation - "promised works"
Roedelius - "lustwandel"
Gary Numan and Tubeway Army - st
Brian Eno - Apollo
Languis - "unithematic"
The grace period - "dynasty"
Aphex Twin - "selected ambient works Vol. II"
Aerial M. "Aerial M"
Stillmotion – everything (ensemble de l'oeuvre)
1 label you admire / 1 label que vous admirez
Pehr Records
1 livre
A Confederacy of Dunces by: John Kennedy Toole
La conjuration des imbéciles de JK Toole
1 movie
Streetwise - the martin bell / mary ellen mark documentary surrounding Seattle homeless kids. 1983
1 painter
Miguel Calderon
1 weird moment of yr life
Flipping my car end over end at 65+ mph. things would have been a lot messier if I were not in a volvo.

Faire un tête à queue à 110 km/h. ça aurait été pire si je n'étais pas dans une Volvo.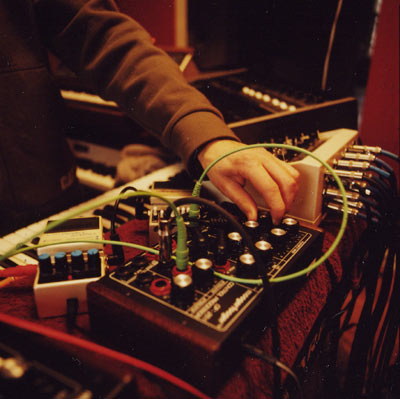 Mark Bajuk:
10 albums
skeleton crew
– "learn to talk"

american analog set
–"know by heart"

brian eno
– "here come the warm jets"
labradford
– "e luxo so"
iannis xenakis
– "electro-acoustic music"
stereolab
– "transient random noise bursts with announcements"
stars of the lid
– "the ballasted orchestra"
spacemen3
– "taking drugs to make music to take drugs to"
jim o'rourke
– "eureka"
magnetic fields
– "get lost"


1 book
russell banks - "the sweet hereafter"(De beaux lendemains)
1 movie
atom egoyan - "calendar"
1 artist
tom friedman